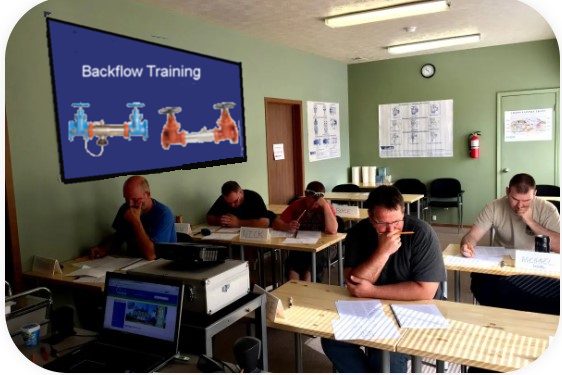 THE NATIONS LEADING
BACKFLOW TRAINING INSTITUTION
Become a certified backflow tester through our school today! We offer state certification training through ASSE, USC, AWWA, Ohio DOC, and more. When you register for one of our programs, you can trust that you will be well prepared to test devices throughout the backflow industry, including plumbing, fire protection, and many others.
Backflow Tester Certification Courses
Participants in these courses will learn the rules and regulations of the backflow industry for their respective states, along with various backflow prevention assemblies. The students will have hands-on practice where they learn to troubleshoot different assemblies. Choose from the following courses based on the state you need to be licensed in
Backflow State Certification Approved
ASSE/Indiana/ Kentucky/Ohio
Backflow Tester Re‑Certification Training for
ASSE, Ohio, and Kentucky
Recurrent Backflow Refresher Education
Utility Cross-Connection Control Specialist Certification
Our training courses allow you to learn from professionals who have been approved to train by the following government offices and organizations: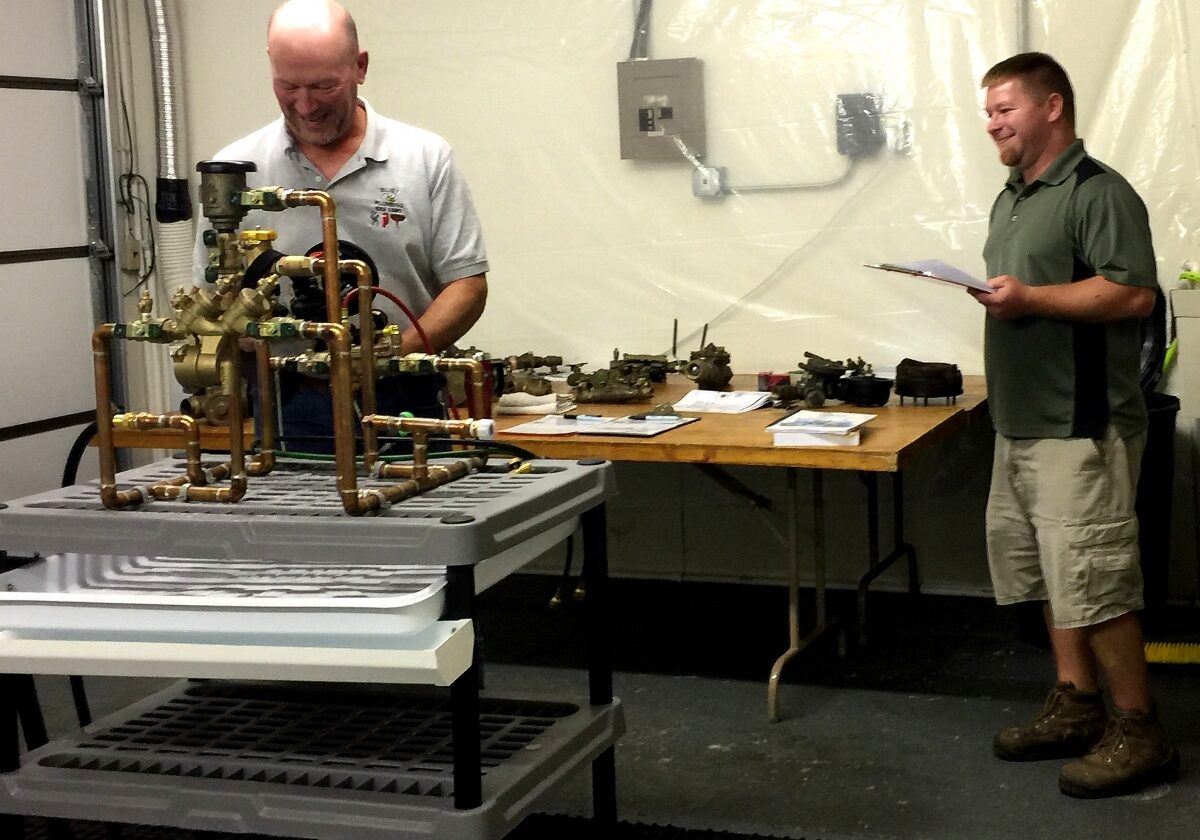 We Have Multiple Locations To Serve You
Sign up and get your certificate! Our company have multiple locations where you can take backflow courses. Feel free to talk to our staff about the schedule and training available in your preferred location.